TBA Opinion
Elections: Modi, Priyanka to contest from Telangana in 2024?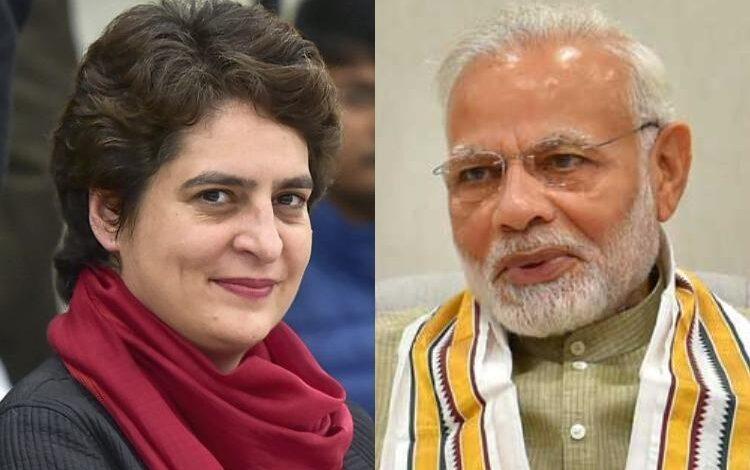 If rumors around the upcoming state assembly elections are to be believed, then it is heard that some sections of Congress want Priyanka Gandhi to contest from Medak from the state in the 2024 Lok Sabha Elections. Given that her grandmother and former Prime Minister Indira Gandhi also had contested from Medak. During her tenure, it is believed that Congress wants to reflect that sentiment and. Also give a tough fight to the ruling BRS party and the BJP party in the state. 
Apparently, the BJP is also weighing its options in getting. Prime Minister Narendra Modi to contest from Telangana in the 2024 Parliament Elections. If one goes by sentiment, then it is likely that Modi may pick the BJP's stronghold constituency. Many BJP insiders say that PM Modi's choice could be Secunderabad Parliament Seat which is currently BJP's strong seat (Kishan Reddy). It is also a constituency which has a huge influence of religion and a dominant Hindu votebank. Additionally, the BJP is also likely to pick a seat that will not give a tough fight to the TRS. 
Given that there is a strong belief that BJP and the BRS are hand-in-glove and. Have a strong understanding within themselves, it is clear that they could pick seats that don't hinder. Each other's chance of winning in their respective constituencies. Additionally, with Congress giving a tough fight in this year's state elections, there are chances that both BRS and. The BJP are trying their best to split Congress' votebank and vote share in the state.
After taking a major beating in Karnataka, the BJP is now eyeing. At least 170 seats from the South in the upcoming Lok Sabha elections in 2024. Given that its presence in the South is low, the party is looking for a constituency to ensure that Modi runs from South india. This, according to the saffron party, would provide the BJP an edge.
It is believed that after Priyanka Gandhi made a decision to contest. For elections from Telangana, BJP also decided to field Modi from the state. Otherwise, the choice of the BJP to field Modi for 2024 Parliament elections was Karnataka.
With Telangana also growing economically and becoming the political axis. Of India gradually, looks like there is going to be major fireworks ahead of the assembly. And Lok Sabha elections in 2023-end and 2024. Looks like the political scene is heating up and there will be more. Action in the state as assembly elections are hardly 150 days away.