TBA Opinion
From Padayatra to a Bullet-proof Bus: Jagan's journey as a CM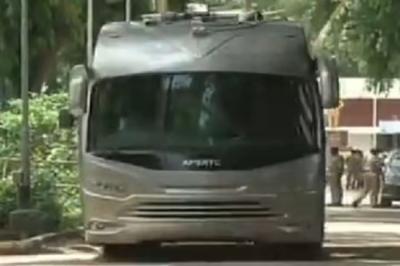 Just a few months before May 2019, Andhra Pradesh Chief Minister Y.S Jaganmohan Reddy had completed the Padayatra, touring different districts, meeting people and attempting to understand ground-level issues. Throughout the duration of the Padayatra, he had promised 9 welfare programs (which were coined Navaratnas) to benefit people.
However, of those, not all the promises have been implemented. After Jagan became the Chief Minister, it is a known fact that not just investments but development and state's finance took a sharp beating. In fact, the state is currently in such financial bankruptcy that even years of repair cannot undo the damage that has already been done.
From the lack of jobs to lack of industries that create jobs, Andhra Pradesh, under Jaganmohan Reddy, has turned into a failed state in which citizens cannot speak up and voice their concerns. Apparently, amidst this situation and given that there are two years to elections in the state, Jagan is planning a Padayatra which will be more of a bus yatra.
Instead of facing people, he will travel in a bullet-proof bus, which former CM and TDP Chief N. Chandrababu Naidu used during his visits to rural areas. Sources say that Jagan isn't confident that people will accept him, given how the state has slid in doldrums. There are also surveys which indicate that the YSRCP government may not come to power in the next term.
With so much opposition and anti-incumbency against the YSRCP government, it is heard that Jagan wants to travel in a bullet-proof bus for safety reasons. Political analysts say that this graph of Jagan — from a padayatra to bus yatra (more towards safety) — reflects how Jagan is aware of the rising opposition against his leadership and wants to stay safe while also gathering people's pulse during the journey.
How this yatra will work for Jagan this time is something only time will tell!