TBA Opinion
Kishan Reddy is BJP s CM Candidate for Telangana?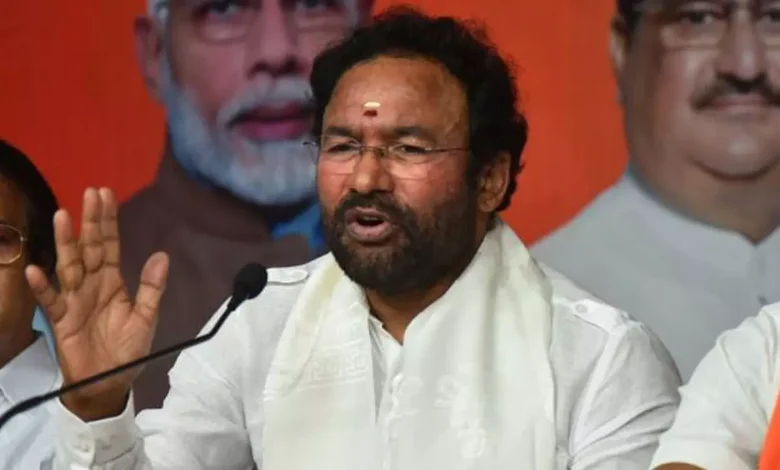 The recent appointment of Kishan Reddy as the Telangana BJP chief has put the party cadre in a state of confusion. The move has been seen as a sign of the central leadership's understanding to weigh caste equations over performance. However, some analysts also view it as a strategic decision to project Reddy as a potential chief ministerial candidate for the 2024 assembly polls.
Kishan Reddy, who is currently the Union Minister of Culture, Tourism and Development of North Eastern Region, is a senior leader of the BJP in Telangana and has a strong base in the Hyderabad region. He is also considered to be close to the RSS and the Prime Minister, Narendra Modi. He has been vocal in his criticism of the ruling TRS government and its chief minister K. Chandrasekhar Rao, accusing them of corruption, nepotism and minority appeasement.
However, Reddy's elevation has also raised several questions within the BJP ranks. Some party workers feel that he may not be able to devote enough time and attention to the state affairs, given his ministerial responsibilities at the Centre. Others fear that he may overshadow or sideline Bandi Sanjay Kumar, who is still the MP from Karimnagar and enjoys a loyal following among the party's core supporters. Moreover, there are doubts about Reddy's ability to unite the various factions and leaders within the BJP, who have often clashed over ideological and personal differences.
The consequences of this decision are likely to be felt in the coming months, as the BJP prepares. For the crucial state assembly elections in Telangana.. The party will also have to gear up actively for the polls, where it aims to emerge as a viable alternative to the TRS. The BJP will have to overcome several challenges, such as expanding. Its base beyond urban areas, attracting new voters from different castes and communities, and countering. The TRS' welfare schemes and populist measures.
Also, Kishan Reddy will have to prove his mettle as a leader. Who can galvanize the party cadre, mobilize resources, forge alliances and articulate a clear vision for Telangana's development. He will also have to balance his role as a central minister and a state president, without compromising on either. He will have to work in coordination with Bandi Sanjay Kumar. And other senior leaders, without creating any rifts or resentment. 
Unlike Bandi Sanjay who has a mass appeal and has been able to be the force that the BJP. Had a dire need for, Kishan Reddy is not someone who can be the star campaigner that the BJP needs. Also, Bandi Sanjay is modern in his outlook and understanding of the use of social media for BJP's campaigns. However, it needs to be seen whether Kishan Reddy can catch up with the former President's speed and understanding of digital propaganda. 
Additionally, most of the party cadre is upset as there is confusion on whether teams. Set up by Bandi Sanjay will stay or be eliminated. As someone who understands election campaigning and party's publicity well, Bandi apparently, according to close sources, gave freedom. For people to execute campaigns and connect with masses in the way they understand the party. Given that Kishan Reddy is not so tech-savvy or contemporary in his approach, it looks like the party. May need more people like Bandi Sanjay to drive its election campaign in Telangana. At least for now!