TBA Opinion
Lakshmi Parvathi & the Nara-Nandamuri Family – The Battle Continues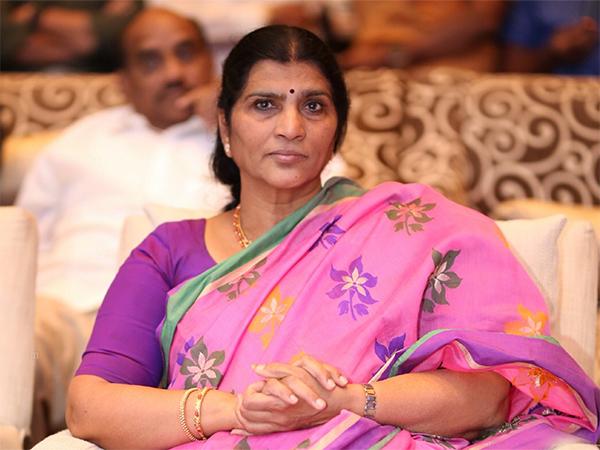 Does this story ever get old? As someone who married film actor, former CM of Andhra Pradesh and TDP Founder Nandamuri Taraka Rama Rao (NTR), Lakshmi Parvathi has not really been in good books for many people. Being the 2nd wife of Senior NTR, after the death of his first wife, Basavatarakam, Lakshmi Parvathi wasn't accepted by NTR's family or kids.
Additionally, her interference in the government when NTR became the Chief Minister and her constant poking into TDP's party affairs has irked many. There were also factions within the TDP that supported and stood against her. It is alleged that she tried to overrule Sr. NTR in his governance, which many saw in bad light because she had no post and neither was she any public representative.
During this phase of her unnecessary dominance over NTR and his administration in united Andhra Pradesh, she made political enemies. Among them, the most prominent ones belong to NTR's family. NTR's son-in-law, Nara Chandrababu Naidu, who was then in-charge of party affairs, never liked or accepted her interference. This turned her against him and ever since, they've been at loggerheads with each other.
After NTR's death, the Nandamuri family obviously side-tracked her and did not like her interference in their family affairs or party affairs. While she tried to claim power only as "NTR's 2nd wife," she couldn't really make the cut. Ever since, she has always stood against Chandrababu politically, even after he became the CM.
After the Jagan government came to power in 2019, Lakshmi Parvathi joined the YSRCP only to continue her fight against Chandrababu. Recently, her accusations on Chandrababu's assets were dismissed by the Supreme Court. But, what really happened there?
Here's a gist. The Supreme Court of India has dismissed the petition of YSRCP leader, Lakshmi Parvathi, who appealed for an inquiry into alleged illegal assets of Telugu Desam Party president Chandrababu Naidu.
"Why are you interested to know the details of Chandrababu Naidu's assets? Moreover, what would you get from learning about properties acquired by someone?" questioned the division bench of the Supreme Court comprising Justices Dinesh Maheshwari and Bela Trivedi.
At the behest of Jagan, Lakshmi Parvati had filed a case in the High Court alleging that Chandrababu had amassed a huge amount of assets during his tenure as the CM of erstwhile AP. After a thorough hearing, the AP High Court dismissed this petition of Lakshmi Parvathi. But the Telugu Academy chairman did not stop there. She approached the Supreme Court.
"Who are you to ask for the details of somebody else's assets?" asked the Supreme Court to Lakshmi Parvathi. She reportedly replied to the court that she was the wife of late NTR. To that, the Supreme Court bench asked: "Is NTR's wife an additional qualification?" the bench asked in a shocking manner.
The Supreme Court said that after examining why AP High Court struck down this petition, it believes that there is no merit in this case and hence, struck it down. At least now, let us hope that Lakshmi Parvathi stops using NTR's name for her selfish needs and rather does some good to the society.