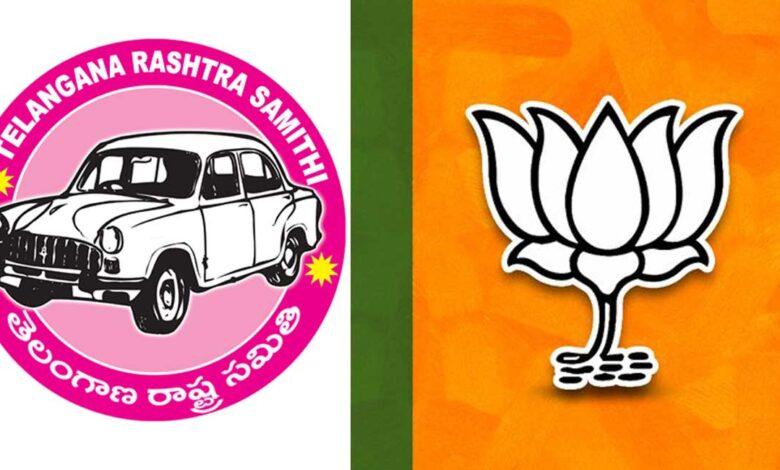 There have been speculations about a possible alliance between TRS and BJP in Telangana, especially after the recent meetings of Chief Minister K. Chandrasekhar Rao with Prime Minister Narendra Modi and Home Minister Amit Shah. However, both parties have denied any such plans and claimed to be confident of winning the 2023 assembly elections on their own. The BJP has also challenged the TRS to announce publicly if there could be an alliance with them.
The TRS-BJP alliance rumours have also been linked to the Delhi liquor scam probe, in which K. Kavitha, a Telangana MLC of Bharat Rashtra Samithi (BRS) and the daughter of Chief Minister K. Chandrashekar Rao, has been named as one of the accused. She has been summoned by the Enforcement Directorate (ED) in connection with a money laundering case linked to alleged irregularities in the Delhi excise policy.
The ED has alleged that Kavitha was part of a 'South Group' cartel that paid bribes worth Rs. 100 crore to AAP government officials and ministers in Delhi to get favourable licences for liquor traders. The ED has also claimed that Kavitha and a partner together hold about 65% stake in liquor company Indo Spirits, which is allegedly involved in the scam.
Kavitha has denied any wrongdoing and called the probe against her a political vendetta by the Centre. She has also questioned why her name was removed from. The FIR filed by the CBI, which is also investigating the case. She has said that she was only a witness and not an accused in the case. She has also accused the ED of leaking selective information to the media to tarnish her image.
As a consequence, there is speculation that TRS and BJP struck. A discreet deal to remove Kavitha's name from the scam in order for them to form an internal alliance. In Telangana, ahead of elections in December 2023. However, this could go either ways and affect Congress and the TDP in Telangana as well as Andhra.