TBA Opinion
BJP's Kapu Gimmicks at Play in Andhra Pradesh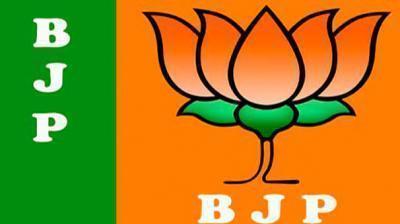 For almost 9 years now, the Bharatiya Janata Party has been trying to get a stronghold or create its presence in Andhra Pradesh, post-bifurcation. Alas! That's not working for the party. From supporting the YSRCP government in power as an alliance partner to raking up religious issues now and then to the temple destructions at various places, the saffron party has been on a trial and error mode in the state. But, it has not been able to place itself anywhere in a caste-obsessed state like Andhra. 
Now, the party is trying a new political strategy towards the upcoming 2024 elections. How? Well, BJP senior leader GVL Narasimha Rao recently made a statement, targeting the Kapus in Andhra. He said: "Almost all schemes, statues or any special days or occasions are named after NTR or YSR in the state. Why only these two names? Why not focus on having Ranga's name?," he asked the media and other parties in the state. From a political standpoint, it looked like a good point to provoke the Kapus and rake up caste wars again.
From a factual standpoint, bringing up Ranga's name may make the BJP lose its goodwill. Why? Vangaveeti Mohan Ranga, a Kapu leader and MLA from Vijayawada, was also someone who was known for the riots which broke out in the region between two communities – Kammas and Kapus. Though he worked as a student leader and had a good hold in the region, he's not seen by the Kapu community as someone who has done good to the community or has earned respect of the community for good work.
Though the Kapus are an election-deciding votebank in Andhra Pradesh and form nearly 30% of the voterbase in the state, they are a community who are always confused about who they want to vote for. Their voting pattern is haphazard and unpredictable and usually also could make or break an election. Unfortunately, this community also doesn't have a recognisable face representing the Kapus. Though there is Jana Sena Party's Pawan Kalyan from the community, he has clarified that he is caste-agnostic and doesn't believe in that.
So, Kapus, though a significant votebank, are also a vote-deciding and power-confusing voterbase. With political parties trying their best to appease this community in all or any way possible, it seems difficult because the community has no clarity of choice when it comes to political support. Kammas, usually, stick to the TDP and Reddys to the YSRCP. Though these equations can alter and inter-change, they (more or less) remain the same in terms of community-driven or caste-driven support. But, that's not the case with Kapus because one doesn't know which way they tilt during or just before the election.
Therefore, BJP raking up Ranga's name may earn some mileage for the political party in Vijayawada, stripping the TDP of some crucial votes, but it also needs to be aware as to whose side it is taking. Ranga may be a popular name, but people don't connect with him. Hence, BJP needs to find other ways to find a ground in AP, than to rake up and divide an already divided votebank in the state.