TBA Opinion
How laws on stopping child marriages actually perpetuate them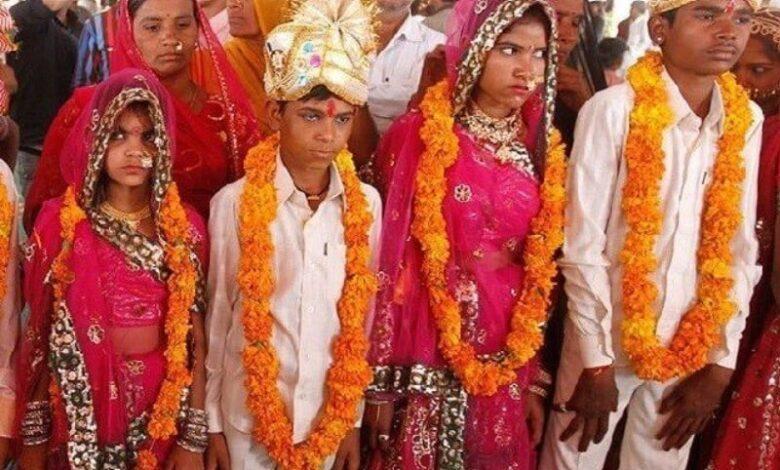 In a welcome move, the Government of India has okayed raising the age of marriage for women to 21 years from 18 years. This is not just being received positively but it is also coming at a time when more women are voicing out their opinions and becoming independent in every way.
Now that the Government of India will work towards empowering more women through this law, an important question that one raises here is that: Will a law on prohibiting child marriages before 18 or 21 years of age stop people in the country from marrying off young girls before the legally permissible age?
Well, the Prohibition of Child Marriage Act (PCMA) of 2006 states that a "child" or minor under this law is defined as someone below 18 years of age, in the case of girls and 21 years, in the case of boys. According to the new law, this age for girls will be 21 years, now.
Under the Act, a male adult above 18 years of age, who marries a child, shall be punishable with rigorous imprisonment extending to two years or with a fine of up to Rs1 lakh or both. "Whoever performs, conducts, directs or abets a child marriage, including parents or an organisation will also face similar punishment," it says.
The Convention on the Rights of the Child (CRC) defines a child as a person below 18 years and identifies the rights of children. A woman's right to free and informed choice in the matter of a marital relationship is a fundamental human right which is secured by the provisions of a number of international human rights instruments, says Article 23 of the International Covenant on Civil and Political Rights (ICCPR).
These international organisations enumerate various human rights standards for the protection of children, choice of relationship and the age at marriage, and inform the laws on child marriage in India.
Contradictory laws perpetuate child marriages
The Qazi Act of 1880 gives a free will for Qazis to perform weddings as the Act doesn't specify any age limit for marriage. According to the police, there is a need to amend the Qazi Act. Even the Sharia Law perpetrates child marriages as it says that a girl after attaining puberty is ready for marriage, without specifying the age limit again.
Irrespective of the communities in which child marriages are prevalent, child rights' laws in India are very contradictory. They somehow rationalize child marriages. Different laws like the Prohibition of Child Marriage Act (PCMA), 2006, the Juvenile Justice Act, the proposed Protection of Child Against Sexual Offences Bill contradict and clash. There is no clarity.
An example of this can be the Protection of Children Against Sexual Offences Bill (awaiting to become an Act). How? It has said that a minor (boy) below 18 may undergo criminal procedures if anybody complains that he has had sex with his wife, amounting to rape. "It is mandatory for everyone to report any under-18 sex, including the doctor the wife consults if she is pregnant," the Bill says.
But, under the Indian Penal Code, sex with a woman under 16, and under 15 if she's the man's wife, constitutes statutory rape and can attract a jail term between of few years or life imprisonment. So, So, if a girl named A is 14-years-old at the time of her marriage, her husband has to wait for four years to have sex with her according to the former law while the IPC says he'll have to wait for two years.
The Marriage Registration Dilemma
The provision included in the Hindu Marriage Act (includes Jains and Buddhists), Muslim Marriage Act, Christian Marriage Act, Parsee Marriage and the Divorce Act says that no marriage involving minors will be null and void unless one of the spouses seeks annulment.
Additionally, the practice of manipulation of birth and marriage certificates is also part of child marriages. "Most of girls don't have age proof or birth certificates," says Venkat Reddy, National Convener of MVF.
"Even if they show an age proof, it is likely to be manipulated. Same goes with a Marriage registration certificate," reveals Subhash Chandra, a district official of the child welfare committee.
Low conviction rates
The lack of establishing evidence also leads to low conviction rates in child marriage cases. According to the police, people do not report these cases. Moreover, if a case goes to a court, the evidence is diluted. Because it takes years for a child marriage case to reach the courts, most of them (involved) are acquitted. Moreover, most girls do not take a strong stand. They succumb to family pressure and withdraw the case.
Of the total 1659 child marriage cases taken up in courts in 2011, only 76 people were convicted across India under the PCMA act, with a pendency rate of trials at over 88 per cent. The statistics show that every one in four persons is acquitted.
What can be done?
According to Mamidi S. Chandra, director, Carped and member of ICPU, there should be a comprehensive, inter-related law regarding age of consent and marriage across religions. Expressing discontent over confusing laws for children, child protection officer says: "All these laws only add to our woes. They don't address the child marriage problem."
The PCMA alone is enough to penalise people involved in marrying off a minor. It should only be implemented effectively. One should see it as a demand and supply chain, "because there is demand for girls (from the boys' side), there is supply. So, this should stop."
While those are some suggestions to stop forced child marriages, we have another set of astounding advice from Khap Panchayat to politicians urging to bring down the age of consent from 18 to 16 for girls. That said, all marriages below 18 years should be automatically made void.
A recent United Nation's report on child marriages states that the number of child marriages has been declining in India. Unfortunately, the dropping numbers only point at the contradicting laws that result in dismal reporting of such cases.
In fact, the riddle of the age of consent and child marriages has left even the highest institution in our country, the Judiciary, confused. So, where else do we go?