TBA Opinion
KCR's BRS wants to contest in AP – Pawan is the bait?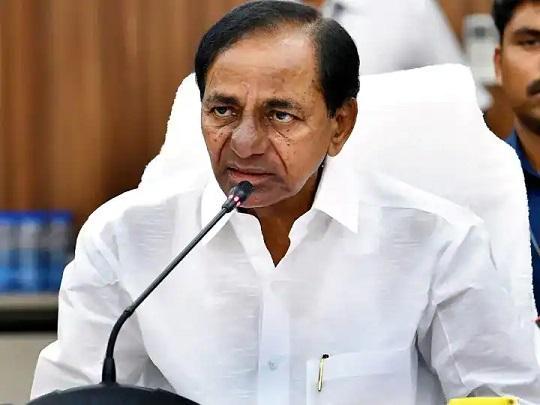 Pawan Kalyan is a politician who is the current hot favourite for political alliances in the South. His party, Jana Sena, has the capacity to split votes in Andhra Pradesh and Telangana. So, why is every political party in the Telugu states trying to woo him? What's his unique position and does he really have the power to swing votes? Let's have a look!
BJP wants Pawan – Why?
According to sources in Bharatiya Janata Party, the saffron party's high command doesn't want the Telugu Desam Party's N. Chandrababu Naidu to win the upcoming 2024 Assembly elections in Andhra. Given that Naidu and TDP are political rivals to the BJP (after walking out of NDA in 2018), Shah-Modi duo are keeping a check on Pawan's Jana Sena, to not have an alliance with the TDP. In fact, they are pushing Pawan to go solo or have an alliance with the BJP and are promising him the CM seat. 
BRS wants Pawan – Why?
Political sources say that Telangana CM and BRS Chief K. Chandrasekhar Rao wants to have an impact in Andhra too. BRS apparently wants to contest from a few seats in Andhra and make sure that KCR gives the funding for Jana Sena's campaigning through the 2024 Assembly elections.
Not just that, KCR also is promising Pawan that if he goes with the BRS, he will ensure that YSRCP & Jana Sena form the government with BRS' support. However, the catch here is…why would the Telangana CM, who was a cause for bitter differences among Telugus, contest in his rival state? Even if this were true, will a CM like Jagan allow Pawan Kalyan or KCR to take over (or proxy rule) even if both the parties decide to rule for 2.5-year terms each, within a period of 5 years?
TDP wants Pawan – Why?
It is a known fact that Telugu Desam and Jana Sena have been supportive of each other, though in 2014 elections, they never formally had an alliance. But, this time, TDP is keen on getting Jana Sena on board to capture votes of Kapu belt and the Visakhapatnam region where his fan base and party's voter base is strong. Of all the alliances, there is also information that Pawan Kalyan is keen on this partnership but is expected to ask for cabinet posts and take a strong stand on issues. 
Given that the BJP, BRS and the YSRCP are all offering money and perks, what is it that Jana Sena truly wants? What is it that Pawan Kalyan stands for as a leader? Is Pawan the Gandhi Andhra needs? Or is he the Marx we all have but cannot put in a leadership position due to his Utopian beliefs?
These are questions that Pawan needs to have clarity on. But, he still remains a crucial vote swaying card for any party that wants to win the state of Andhra Pradesh.