TBA Opinion
Will this be Chandrababu Naidu's last serious election?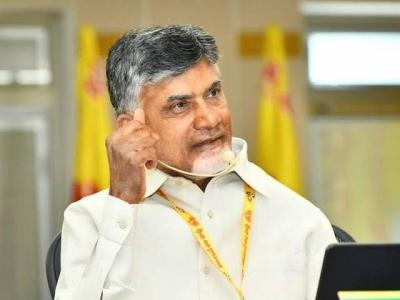 The media has written him off multiple times. The media also wrote TDP's obituary many times. But, the Telugu Desam Party has always proved them wrong. From critics to political analysts, everyone at some point always felt that the TDP will not survive politically, especially after the Telugu States' bifurcation.
What is now occupying air time is the entry of the young politicians, who are no match to a veteran leader and statesman like Chandrababu Naidu. Whether it is AP Chief Minister, Y.S. Jaganmohan Reddy or TDP General Secretary & Naidu's son, Nara Lokesh, there is information that the 2024 Assembly elections will be the last time that Chandrababu Naidu will actively contest in elections.
According to TDP sources, Nara Lokesh is likely to be groomed and may take over the mantle, hereafter. His Padayatra, covering 4,000 kilometers in 400 days across Andhra Pradesh is a step in this direction. While his personality development, grooming and entry into mainstream have all begun in politics, it remains to be seen how this will shape up the politics in Telugu states.
Meanwhile, TDP's hardcore supporters are still not ready to see any other leader as their to-be CM candidate apart from TDP Chief, Chandrababu Naidu. For most of them, it is difficult to fit in and fill the shoes of Naidu as the Chief Minister. Naidu's supporters also have a loyalty towards him that they may not possess towards his son, Lokesh, despite his contribution to the party's growing cadre.
Given that TDP's votebank and loyalists are split between Naidu or who, it remains to be seen how this will shape up in the coming years. Meanwhile, it is also a signal for the TDP to groom many more young guns to have more clout in the state and give a tough fight to a party like YSR Congress, which doesn't go by any rules or abides by democratic principles.